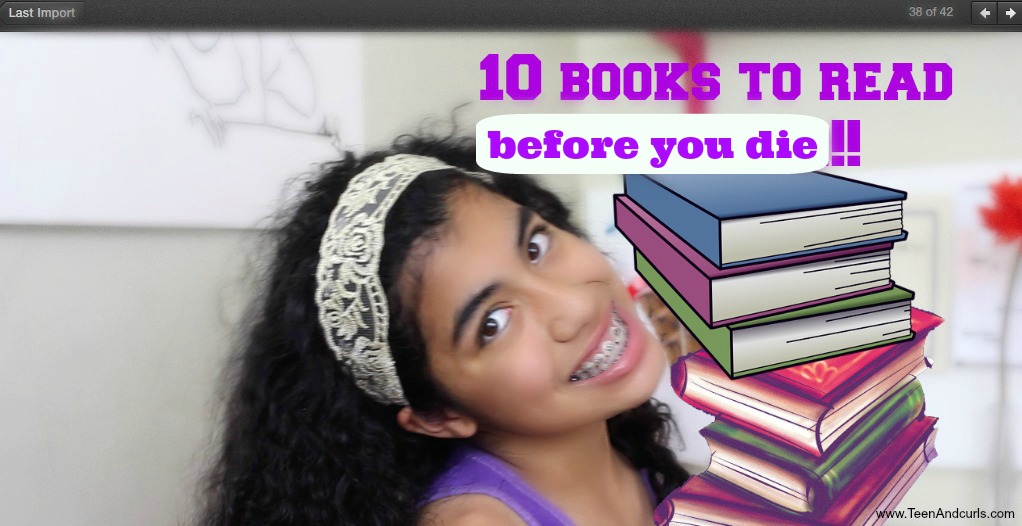 10 books to read before you die? lol isn't this a catchy title, I just hope I can read more than 10 books before I die, got it? Summer is finally here, and it seems like we waited for everrrr, but yes, it is finally here. And here is my contribution to your brain, you can thank me later, or not. Maybe you won't have time to read these 10 books, but I think you can read at least one of them or all 11.
Here are my favorite 10+bonus books to read this summer, please make sure to comment your favorites books for me to read as well:
The Divergent series- awesome book, awesome movie, very thrilling
The fault in our stars- HOLY MOTHER OF JESUS, this book and movie are the best thing that's happened in my life… I cried so much in both, I didn't even know that I could.
The perks of being a Wallflower- great book overall, I WANT and NEED to watch the movie!!!
Paper Towns- a bit suspenseful but a very well written book
Thirteen Reasons why- SUSPENSEFUL book.. I recommend very much
Eleanor and Park- very cute and heartwarming book
The list- very good book, shows how humanity is today.. how we see each other
If I stay- definitely recommend this book.. really great
Miss Peregrine's Home for Peculiar Children- SO SUSPENSEFUL.. left me on the edge of my seat every time I read a chapter
Hatchet- LOVED this book, awesome book
And I couldn't have a book list without Beautiful Creatures– a story "about love" really liked it and hope to watch the movie soon
Now, just watch the video to learn more about these books and GO READ THESE BEFORE YOU DIEEE!!